The Story of Jaguar Racing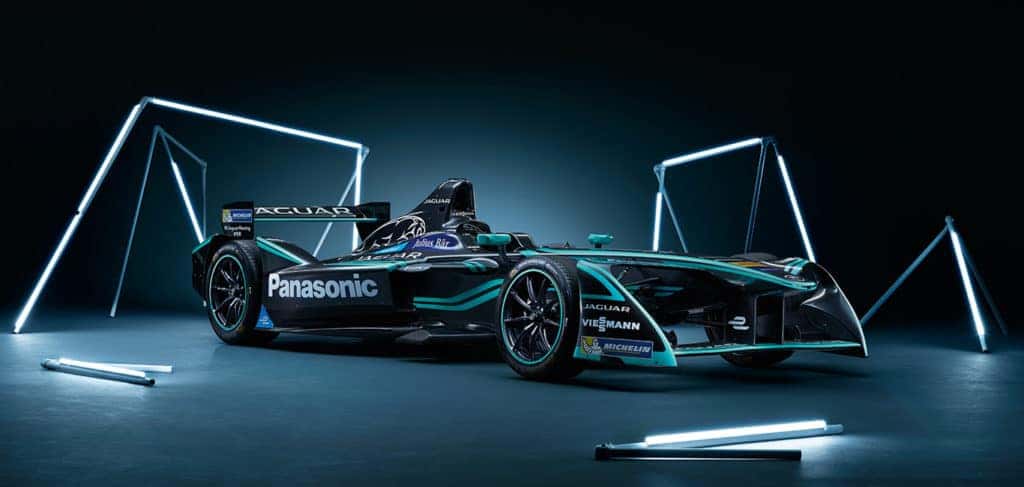 The Jaguar racing team is not the oldest on the track, but it is one of the most accomplished. The same sophisticated engineering and performance enhancements that go into Jaguar models are taken to a higher level for Jaguar Racing vehicles. Spend some time learning about this team of speed demons, and experience Jaguar performance in person at our dealership in Charleston, WV.
The History of Jaguar Racing
Jaguar Racing got its start in 2000 on the Formula 1 circuit. Admittedly, the first few years were rough as this upstart team competed with some of the giants of open-wheeled racing. But starting in 2003, the team began to enjoy consistent success as management found its footing and more technology was incorporated into the engineering process.
Despite these successes, the long-term viability of Jaguar Racing was questioned by company executives, and the team was sold off in 2005. A decade long hiatus followed before Jaguar announced plans to join the Formula E racing series for the 2016-2017 season. This unique series only permits electrically-powered cars, a technology that Jaguar is at the forefront of. The decision to start racing again without gas-powered cars is a natural fit for a performance-oriented automaker looking boldly at the next evolution of driving.
The Future of Jaguar Racing
In order to compete in the Formula E series, Jaguar engineers developed the I-TYPE. This model runs on a 200 kW electric engine and relies on an ultra-light carbon frame that maximizes aerodynamic potential. We expect this singular vehicle to continue to develop and continue to compete around the world. Jaguar has also integrated some of the all-electric-performance technologies into the I-PACE concept car. This luxury SUV has an extended all-electric range by still puts out 516 hp and jump to 60 mph in about 4 seconds. Expect some version of this vehicle to enter production and be available to Huntington and Beckley within the next few years.
Make Every Ride a Thrill in a Jaguar
There are Jaguar vehicles currently in our new vehicle inventory capable of leaving everything else on the road in the rearview mirror. We invite you to visit us in Charleston for the test drive of your life, and if you love the experience, take advantage of offers and incentives that make Jaguar performance more accessible to all. Contact us to ask questions or schedule and appointment.