Should I Choose the Jaguar F-TYPE Coupe or Convertible?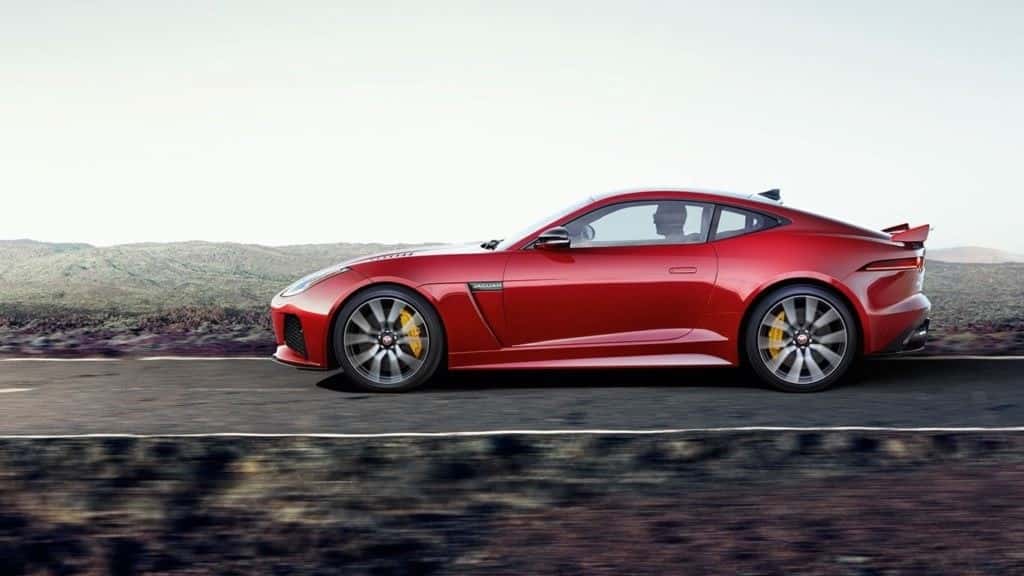 The 2018 Jaguar F-TYPE is the kind of sports car that leaves an impression. Thanks to its distinctive styling, angled design, and impossibly sleek overall appearance, it can't help but turn heads. Plus, it offers race-ready performance and the kinds of luxury features you'd expect from a Jaguar. The only question is which configuration best suits your needs and wants? Compare the 2018 Jaguar F-TYPE Coupe vs. Convertible before your test drive at Jaguar Charleston.
2018 Jaguar F-TYPE Coupe
The coupe is the more economical of the two models with a base MSRP of $59,900. It comes standard with a turbocharged 2.0L four-cylinder that delivers 296 hp and 295 lb-ft of torque, which is enough power to let you soar through the streets of Beckley. Like the convertible, it's available with V6 or V8 engine options with power topping out at an incredible 575 hp and 516 lb-ft of torque. The only disadvantage of a coupe is that you can't put the top down. However, some drivers prefer the seamless look of a coupe, especially in a car as style-oriented as the 2018 F-TYPE.
2018 Jaguar F-TYPE Convertible
The convertible is a little more expensive at each of the six trim levels, with the MSRP starting at $63,000. Otherwise, this configuration is identical to the coupe in terms of performance and features. It comes standard with stylish LED lighting and alloy wheels, convenient parking sensors, and luxurious leather appointments. There is also an eight-inch touchscreen with navigation and infotainment. And when the weather is warm in Huntington, you have the freedom to put the top down at speeds of up to 30 mph. Then you can cruise with the sun on your shoulders and the wind racing with you as you head to an outdoor activity around Charleston.
Find Your F-TYPE in Charleston
Your choice ultimately comes down to how much you want to spend and how much you like driving with the top down. No matter which configuration you choose, count on loving every mile you drive. The F-TYPE is available at Jaguar Charleston, and we make financing available to more thrill seekers. Contact us to ask questions or schedule a test drive at a convenient time.