Car Maintenance Schedule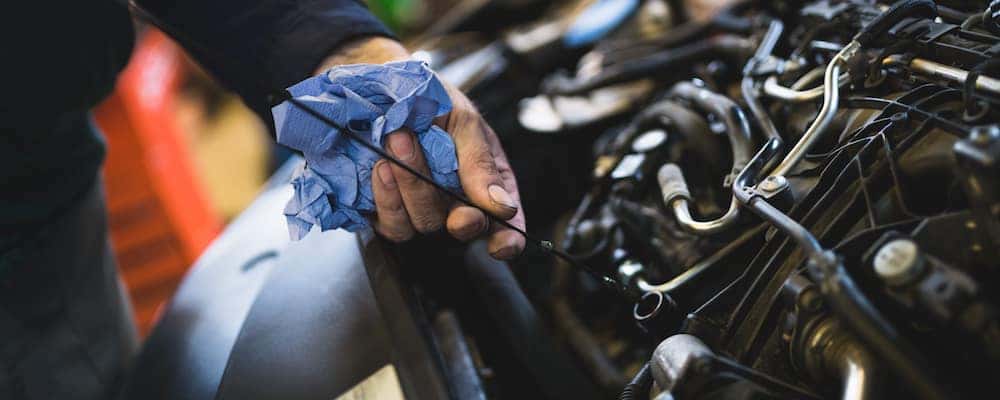 Purchasing a new or used Jaguar in the Parkersburg area is only the beginning. To keep your Jaguar vehicle running at it's best for years to come, it will require regular maintenance. Not sure what maintenance needs to be done when? While you can always consult your owner's manual for vehicle specifics, the general recommended vehicle maintenance schedule can be found below.
Every Month
Add these simple checks in monthly to make sure your vehicle is in top shape:
Check to see if the check engine light is on
Clean the interior and exterior
Make sure all the interior and exterior lights work
Check tire pressure and tread
Make sure windshield wiper fluid is filled
Every Three Months or 3,000 Miles
Going on every three months or 3,000 miles you will want to perform the following vehicle maintenance checks:
Automatic transmission, power steering, wiper fluid levels
Engine oil and air filter
Belts, exhaust, and hoses
All lights inside and out
Fuel filter
Tire pressure, tread, and wear and tear
Every Six Months or 6,000 Miles
On top of the preventative maintenance checks listed above, you'll want to do these checks every six months or 6,000 miles:
Car battery and cables
Chassis lubrication
Windshield wipers
Polish your vehicle
Every 12 Months or 12,000 Miles
Finally, you should get these car maintenance checks done annually, in addition to the three-month and six-month services:
Brake system
Coolant levels
Transmission fluid levels
Steering and suspension
Why Follow a Car Maintenance Schedule?
Jaguar vehicles are well-crafted machines, but their intricate parts still require proper lubrication and maintenance to provide peak performance. Without that routine auto service, you risk experiencing more involved issues down the road, which can lead to the need for expensive auto parts and repairs. Routine maintenance not only keeps your Jaguar car, truck, or SUV in running smoothly, but it also saves you money.
Take Advantage of the Jaguar Charleston Service Department
Learn more about the Jaguar-specific maintenance schedule at Jaguar Charleston. When your vehicle is due for routine maintenance, schedule an appointment at our service center in Charleston. Our specially trained technicians will have your car back to you in no time, and be sure to check out our rotating service specials to save money while you're here. Don't miss our service specials to pay less for your vehicle maintenance!
More Service Blogs From Jaguar Charleston
Purchasing a new or used Jaguar in the Parkersburg area is only the beginning. To keep your Jaguar vehicle running at it's best for years to come, it will require regular maintenance. Not sure what maintenance needs to be done when? While you can always consult your owner's manual for vehicle specifics, the general recommended…

Complimentary Jaguar roadside assistance is part of the Jaguar EliteCare program. It provides Jaguar owners from Parkersburg to Wheeling with 24/7/365 access to help for 5 years or 60,000 miles. That means if you get stranded away from home, you don't have to worry about what to do next. Jaguar EliteCare Schedule Service How does…

Schedule Service Jaguar Elitecare Advantage Wheeling drivers know that taking care of their new Jaguar is important. While some people may think basic vehicle maintenance can be put off, it's important to know what to look for and when to take care of it. Apart from general vehicle care, like tire pressure levels, there are…